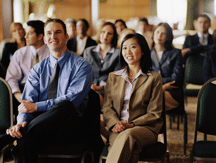 At eXclusive Systems, LLC we provide services to a diverse community of industries varying also in size. We pride ourselves of building long term partnerships and relationships with our customers and clients.
We have assisted with:
creating solutions to achieve and expand inter-company connectivity and communication between various locations
reducing operational overhead by creating uniform standards across the enterprise,
improving business process flows through the use of advance technology and modified procedures and policies,
educating clients on the technology, benefits and practical use.
Our independent approach ensures that we devise the most cost effective solutions to meet our customer's business objectives.
Click on the links below to read what our customers are saying about us!!!
Dr. Gary Burton, LLC
Plastic Surgeon – Baltimore & Bowie
MicroPatent
Click here to view testimonial
SMCraig Rehabilitation Services P.A.
Click here to view testimonial
Mitchellville Children's House
Click here to view testimonial